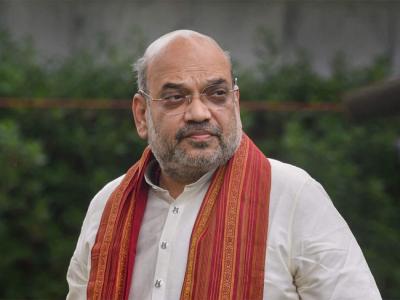 We have to admit the fact that the Bharatiya Janata Party is in a strong position since its inception. The saffron party even managed to spread its wing in the northeastern region too. Prime Minister Narendra Modi's popularity played its role. Union Home Minister Amit Shah's strategy also needs a special mention here.
The BJP is also focusing on expanding its wings in the southern states and Telangana is one of them. The party is looking strong in the state and Bharatiya Janata Party is aiming at forming the government.
Amit Shah made some interesting comments on BJP coming to power in Telangana. Speaking at the Times Now Summit 2022 Amit Shah said that he knows the public pulse in the state and BJP will come to power in Telangana for sure.
Adding further Amit Shah said that he visits Telanagan often and people there want a change in government for betterment. Telangana will see a Bharatiya Janata Party government soon, Amit Shah said.
It has to be mentioned here that the BJP is aggressively targeting the ruling TRS to increase its political mileage. Though BJP lost the Munugode by poll the party is seeing joinings from other parties which is increasing its strength.
The other day Marri Shashidhar Reddy joined the Bharatiya Janata Party. It is said that a few others are likely to wear BJP shawls.
Talking about the TRS's situation, the ruling party wants to become the first party in the state to win three consecutive general elections. Besides this, Telangana Chief Minister KCR is also focusing on national politics entry.