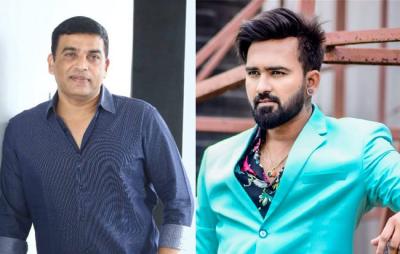 Choreographers turning to directors has become common in the past decade or two. Some of them even turned into well-known actors too and ended up being successful. Indian Michael Jackson Prabhudeva and Raghava Lawrence are the best examples of that. Even Amma Rajasekhar master turned into a director and a hero while Raju Sundaram too did many roles. As we all know, Jaani master who is currently one of the top choreographers is all set to make his debut as hero soon.
It looks like another young choreographer is all set to become a hero. He is none other than Yash master who is well known to the Telugu audience through various dance reality shows. He choreographed numerous songs in recent times. Apparently, Dil Raju will be bankrolling his project while Sashi will be making his debut as a director.
News is that it is the story of a Rockstar where song and dance plays a very crucial role. This is reportedly the main reason behind picking Yash as the protagonist and more information regarding this is expected to come out soon. Star producer Dil Raju has encouraged a lot of fresh talent. Throughout his journey, he introduced many new directors and worked with a lot of young artists. Movies under his banner gave them huge recognition and turned some of them into stars now. Let us see what he does with Yash master now.
Note: Your feedback is very important to us. Post them in the comments box down below. Be sure to give us your opinion no matter what. Please do not use abusive language. There are better ways to speak your mind.