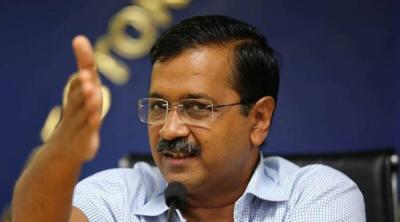 The Union Government is misusing the central agencies and unleashing them on its opponents is the big criticism the Bharatiya Janata Party is facing. Irrespective of the state the parties are saying the same. The TRS in Telangana gave the IT raid incident as an example of that.
 Delhi Chief Minister Arvind Kejriwal also said the same. Reacting to the cases slapped against his AAP members the Chief Minister alleged that the cases were false and were filed with political intentions.
Hitting back at the ED and CBI cases against his party leaders Arvind Kejriwal said that he will put half of the BJP in jail if he gets control of CBI and ED. "Give me control of the CBI, ED (Enforcement Directorate) for one day, half of BJP will be in jail," he said.
So he wants to say that he would do the same with the BJP as it is doing with other leaders. No one understands what made the Chief Minister pass such comments. If he has any issues he would have said that he is not happy with the misuse of the agencies.
Or else he would have said that he would show how to run the central agencies fairly if he gets control of the central agencies like the Central Bureau of Investigation(CBI) and Directorate of Enforcement(ED).
If he said that he will show how to run the central agencies it would increase his political image as he wants to emerge as the national leader. AAP is all set to try its luck in the Gujarat General elections. But he said he would make half of the BJP inside.
Note: Your feedback is very important to us. Post them in the comments box down below. Be sure to give us your opinion no matter what. Please do not use abusive language. There are better ways to speak your mind.