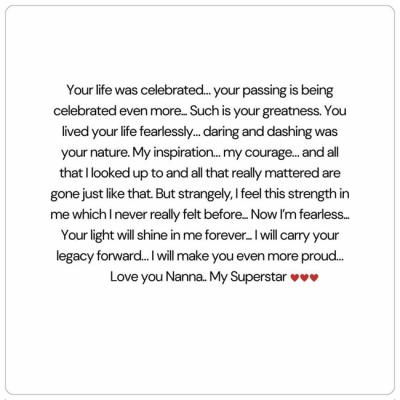 Superstar Krishna's untimely demise has left everyone in tears. Apart from the fans and the film fraternity who were saddened by this, it is the Ghattamaneni family were distraught as they lost Ramesh Babu, Indira Devi and superstar Krishna within a year. Mahesh Babu and his family are going through a very tough period and he recently mixed the ashes of Krishna in Haridwar and river Krishna.
Sharing an old black and white photo of his father, the 'Pokiri' hero penned a very emotional and heartfelt note on social media. He said, "Your life was celebrated… your passing is being celebrated even more… Such is your greatness. You lived your life fearlessly… daring and dashing was your nature. My inspiration… my courage… and all that I looked up to and all that really mattered are gone just like that. But strangely, I feel this strength in me which I never really felt before… Now I'm fearless… Your light will shine in me forever…. I will carry your legacy forward… will make you even more proud… Love you Nanna.. My Superstar."
Superstar Krishna was admitted in the hospital on November 14th due to a cardiac arrest and was announced dead within a day or two due to multiple organ failure.
Superstar Krishna is a visionary in every way. He is an actor, writer, producer and director. He made the first east man colour film in Tollywood, first cinemascope film in Tollywood, first 70 mm movie in Tollywood, first DTS movie in Tollywood and even brought new genres to the Telugu film industry like cowboy films and spy movies.