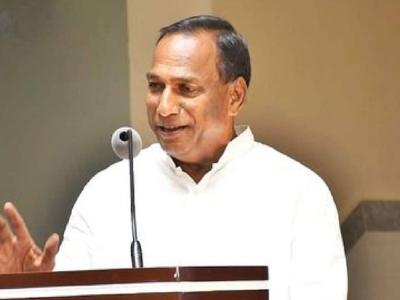 State government and union government locking horns is not a new one and we have seen this in India many times. This happens when two different parties are in power at the Center and in the state. Giving another example of this, the Bharatiya Janata Party and Telangana Rashtra Samithi aka BRS are now at loggerheads.
The alleged MLAs' poaching row gave another reason for both parties to lock horns with each other. Telangana Chief Minister KCR lashed out at the BJP over the issue and warned the party legislators to be cautious as there are high chances for the central agencies to target them. Earlier ED conducted raids at the residences of a few legislators.
Surprisingly, IT raids were conducted at the residence and premises that are related to Malla Reddy days after KCR warned them. The raids went on for two days and it is said that the IT officials reportedly found key evidence against the alleged irregularities in the Malla Reddy institutions. After raids, the IT officials are believed to have seized some cash and pieces of evidence.
The raids saw some tense situations as Malla Reddy's son sustained chest pain and was admitted to the hospital. Minister Malla Reddy made sensational allegations that CRPF forces have beaten his son. He also alleged that the raids are part of a political vendetta.
"IT officials have taken a dummy signature of my son and have gone. We were not allowed to even read the papers. They have got CRPF and police in the hospital to get signatures," the Cabinet Minister alleged.
Malla Reddy addressed the media after the IT raids and alleged that there are no irregularities in the educational institutions and he is only being targeted as he is from the TRS and also alleged that the raids might happen again.
Earlier KCR said the same and warned the legislators to be cautious. Now Malla Reddy uttered the same words, raising many eyeballs. Political experts raise their doubts about whether Malla Reddy is implementing KCR's script. The Cabinet Minister said the same words that were earlier said by the Chief Minister.