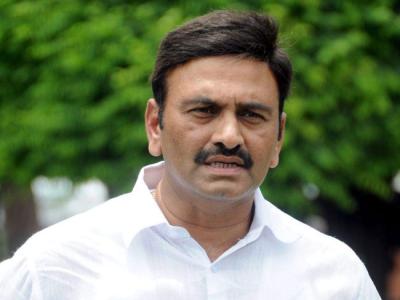 Twists and turns are not new in the sensational alleged MLAs' poaching case. The case already witnessed twits. The Special Investigation Team is focusing on Ramachandra Bharathi and his mobile phone is being examined. It is said that there are a bunch of pictures in which Ramachandra Bharathi posed with a few politicians.
After finding the pictures the SIT officers are trying to crack the relationship between Ramachandra Bharathi and the politicians. As part of this, the SIT is said to have slapped a notice to an MP in connection with the case asking the legislator to appear before him for questioning.
The MP is from Andhra Pradesh which is the twist in the tale. As per the media reports YSRCP rebel MP Raghurama Krishnam Raju received notice in which he was directed to appear before them. Under the allegations of meeting the accused, Raghurama Krishnam Raju was sent notice.
Now the pictures of Raghurama Krishnam Raju and Ramachandra Bharathi are doing rounds on social media platforms. It is known how strong the Telangana government is to prove the alleged role played by the Bharatiya Janata Party in the scam.
The SIT is not leaving any stone unturned in cracking the case and unearthing new details of the scam. Now the Andhra Pradesh MP is said to have received notice. If any facts are found, then the MP might face serious consequences.
Raghurama Krishnam Raju is the first big name that popped up in the case. Though the TRS has been alleging that it was the Bharatiya Janata Party that planned this and tried to poach the MLAs names of no big leaders came out so far.
All eyes are now on the rebel MP to see what he would say. If Raghurama Krishnam Raju is connected to the accused really then it can be a big breakthrough.
After Raghurama Krishnam Raju had a fallout with the Andhra Pradesh government then he took the Bharatiya Janata Party's side and met a few big leaders in the saffron party. Experts say that the same close ties with the BJP leaders might cost the MP big time.