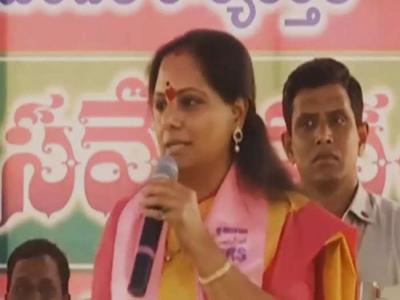 The recent alleged MLAs poaching incident unearthed in Telangana is often compared to the attempts made by the Bharatiya Janata Party to topple the governments in other states. We have seen what happened in Maharashtra and how the MVA government was toppled.
Though the BJP is saying that it is not toppling the government and rebel leaders are proferring their party, the opposition parties are targeting them and the saffron party wants to expand its reach by topping the sarkars in various states.
The heat surrounding the MLAs' poaching row is not over yet and the sensitivity is getting bigger and bigger. The issue reached Telangana High Court and Supreme Court already. The Bharatiya Janata Party has been facing back-to-back shocks in connection with the case in the court.
Former MP Kavitha joined the row and lashed out at the BJP. The Chief Minister's daughter alleged that the party gets involved in horse trading attempts. If it cannot see success in this then they will use the central agencies to target the opponents.'
As the BJP always takes the name of Lord Rama Kavitha said the party has only two things which is to take the name of God and take the leaders of other parties to its side. "Ram-Ram Japna, Paraya Leader Apna," Kavitha said targeting the Bharatiya Janata Party.
Kavitha addressed the TRS cadre in Yellareddy earlier today and made these comments. She alleged that the BJP wants to take leaders from other parties in horse trading efforts and if it cannot succeed it unleashes the central agencies on the opponents.
Note: Your feedback is very important to us. Post them in the comments box down below. Be sure to give us your opinion no matter what. Please do not use abusive language. There are better ways to speak your mind.