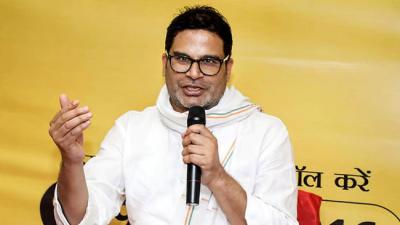 Political strategist Prashant Kishor is a popular name among political circles and political parties. He took almost every party he worked with towards victory in the elections. After helping TMC and DMK to win the polls, Prashant Kishor became a big name and he even posed a big challenge to the mighty BJP.
Post the West Bengal polls, he decided not to work as a strategist. Recently he forayed into direct politics and started a big yatra a few days back. The Yatra was held in his home state Bihar and usually, his event was expected to see a big crowd.
But the yatra came as a big shock for Prashant Kishor and his team as the crowd did not show interest in his meeting and yatra. Even in his yatra, the crowd was not in big numbers causing big embarrassment to him.
Experts say that the flop show of yatra could be a wake-up call for Prashant Kishor that making strategies and doing politics are two different things and he might understand this. Coming to drawing political strategies, he is among the best and we have seen that. But he lacks the charisma that is needed to shine in politics.
Given the not-so-good start he received, the chances of Prashant Kishor continuing the yatra are very less. Facing similar treatment would cause him a big embarrassment and harm his reputation. So he might not take forward the yatra planned.
Now a new debate on whether Prashant Kishor would change his mind and make comeback to political strategist work. Prashant Kishor did not get the ideal start he hoped for when he started the yatra. We cannot rule out the possibility of Prashant Kishor going back to the pavilion.