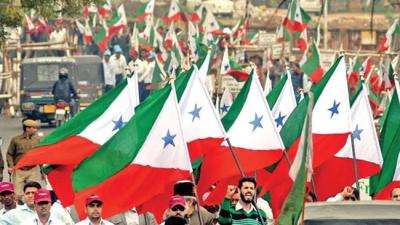 The crackdown on the controversial Islamic outfit Popular Front of India (PFI) continues as the Union Government banned the outfit and a few others on the charges of alleged terror activities. Around eight such bodies were banned after the recent raids of the central agencies.
After PFI and others were banned, the opposition lashed out at the BJP and asked what happened to the Rashtriya Swayamsevak Sangh (RSS) ban. The parties targeted the saffron party on the PFI ban and asked when the RSS will be banned.
RJD president Lalu Prasad Yadav and AIMIM Chief Owaisi breathed fire on the Union Government and blasted the BJP. While Yadav said RSS is the first body that needs to be banned first, Asaduddin Owaisi took a few steps and said every Muslim will be arrested in the nation.
"But a draconian ban of this kind is dangerous as it is a ban on any Muslim who wishes to speak his mind. The way India's electoral autarky is approaching fascism, every Muslim youth will now be arrested with a PFI pamphlet under India's black law, UAPA," Owaisi said in a Tweet.
Though Owaisi opposed the decision to ban the PFI, there is criticism that he is mixing religion with politics. PFI has always been accused of involvement in anti-social activities. It was earlier banned. However, the body started working again.
If every Muslim body is banned in the country, then Owaisi can say this is an attack on the Muslim community. But only the bodies which are getting involved in anti-social activities were banned and political observers say Owaisi is mixing two things.
Note: Your feedback is very important to us. Post them in the comments box down below. Be sure to give us your opinion no matter what. Please do not use abusive language. There are better ways to speak your mind.