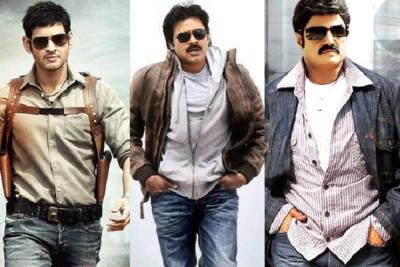 Of late, the trend of holding special shows for the re-release of popular films has hit the Tollywood industry. The trend is seeing massive growth in popularity and more and more films are seeing a re-release. The makers are remastering the original films to increase the quality to give a good viewing experience.
The makers are forced to bow down to the pressure mounted up by the fans. It was the fans who started the trend of re-releasing films. Fans coordinate themselves and hold special screenings. Based on the hype around the film, the ticket rates go up.
Not just the Telugu states, the special shoes are being held overseas as well and the films are seeing a good response and good collections. After Pokiri and Jalsa, it's the turn of Nandamuri Balakrishna's iconic Chenna Kesava Reddy to see a re-release. The Balakrishna starrer had set a good record in collections.
Though fans are enjoying the re-release of iconic films, the collections collected by these films are going into the pockets of the fans association members and the show coordinators. It is known that the theatre system and the industry went through a lot of issues and losses.
If the collections reach the producers and theatre owners, it will benefit them. But this is not happening sadly and the fans associations are walking away with good collections.
Forget about collections in Telugu states, the collections abroad are on par with collections the new films generate. Imagine how much benefit these collections would bring for the producers and theatre owners. This will give a helping hand to the industry.
The movie lovers can't understand the concept of the re-release of films as only the show coordinators and the fans groups are getting benefited. Producers cannot claim the collections as the fans associations are taking care of the shows and other arrangements.
Chennakesava Reddy is the recent film to have a re-release. On the eve of two decades of the release, the film was released and the Nandamuri Balakrishna starrer had a stunning response overseas where the Telugu community stays in good numbers.