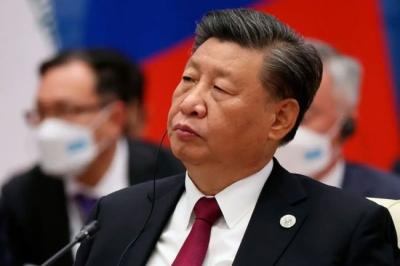 Unhappy with his way of governance, the Chinese Communist Party members are reportedly making moves to remove President Xi Jinping from his post. There are rumours coming out that the Chinese President has been kept under house arrest. This news is currently going viral and everyone is curios to know more details regarding this.
There is no official confirmation regarding the China President's house arrest but trusted sources reveal, "New rumour to be checked out: Is Xi Jinping under house arrest in Beijing? When Xi was in Samarkand recently, the leaders of the Chinese Communist Party were supposed to have removed Xi from the Party's in-charge of Army. Then House arrest followed. So goes the rumour." The source is none other than BJP leader and former cabinet minister Subramanian Swamy.
It has been said that he has been taken into custody as soon as he landed in China airport after his meeting at SCO summit of 2022. Reports arrive that he has been under house arrest since 16th September and we need to wait till we get more updates from an official source.
Note: Your feedback is very important to us. Post them in the comments box down below. Be sure to give us your opinion no matter what. Please do not use abusive language. There are better ways to speak your mind.