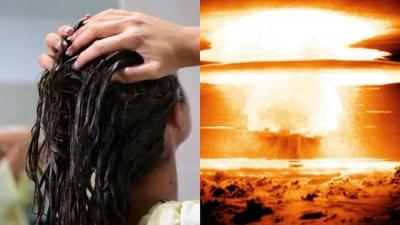 The negative image of Donald Trump worked well for Joe Biden in the Presidential polls as he recorded a super victory. After Joe Biden became the President of the United States, many felt that Donald Trump was better as a President. The decisions taken by Joe Biden brought big criticism.
The decision to call back NATO Response Force from Afghanistan turned out to be a historical blunder as the nation was captured by the Taliban forces. This made the President Of the United States face a lot of criticism.
Now, the United States administration reportedly stunned the public by reportedly issuing a few directives on how to survive nuclear danger. It is said that the Americans were asked to not use conditioner on hair as Russia is in plans for something and the superpower nation might launch a nuclear war against Ukraine.
Talking about the possible nuclear war Russia might wage on Ukraine, the United States administration reportedly urged the people to not use conditioners as they can attract nuclear radiation which can make people face the impact of the explosion.
Though the Centers for Disease Control and Prevention (CDC) reportedly asked people to use shampoos and not conditioners as a safety measure, it is not clear whether shampoo conditioners attract nuclear traces or not.
There is no study or finding which says that conditioners can attract radiation exposure and people would get exposed to the radiation caused by the bomb. Getting exposed to nuclear radiation is no less than any disaster.
Note: Your feedback is very important to us. Post them in the comments box down below. Be sure to give us your opinion no matter what. Please do not use abusive language. There are better ways to speak your mind.