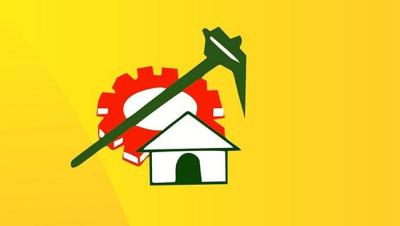 Too many members in the kitchen cabinet? Well! That's a sure-fire recipe for disaster. TDP chief Chandrababu Naidu is learning this lesson the hard way. He is now finding that too many election spin doctors would only bring as much misery. He is now said to be pestered by the one-upmanship going on between his two election strategists.
Chandrababu has Robin Sharma as his election strategist. In fact, Sharma was the election strategist during the 2019 elections and also during the bypoll elections. In all these elections, Chandrababu faced reversals. So, he also requisitioned the services of another famous election spin doctor Sunil Kanugolu. Now, both are big names in the election strategy sphere. Both are equally adept in devising poll strategies.
Both Kanugolu and Sharma are now working for the TDP.  Naturally, there is bound to be friction because of conflicting views and differing strategies.  Both the strategists are said to be frequently quarrelling on several issues.  They seem to have differing perceptions on the strengths and weaknesses of various candidates and also about the strong points of political rivals.
It is now learnt that Sunil Kanugolu is unhappy with this setup. He is said to have told Chandrababu that he would opt out. He has reportedly met Chandrababu and expressed his opinion in a frank manner.  True to his style, Chandrababu did not take any decision on the issue. He is said to have told Sunil Kanugolu that he would soon convene a meeting to discuss the issue and sort out the differences.
Note: Your feedback is very important to us. Post them in the comments box down below. Be sure to give us your opinion no matter what. Please do not use abusive language. There are better ways to speak your mind.