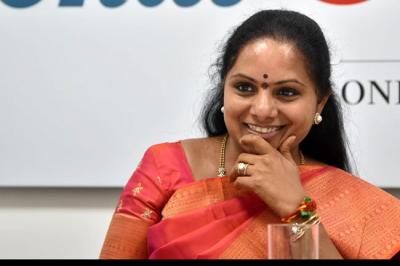 In what could be seen as more trouble for KCR and his beleaguered family members, one of the many persons questioned in connection with the Delhi liquor scam is said to have expressed his willingness to become an approver. He has reportedly agreed to spill the beans. If sources are to be believed, another suspect too is said to be getting ready to turn an approver.
It may be recalled that the Central agencies are already going hammer and tongs against those involved in the Delhi liquor scam. Significantly, most of those involved belong to the ruling TRS, especially to the first family of Telangana. It is now emerging that the chief suspect in the case, Chennamaneni Srinivas Rao aka Goldstone Srinivasa Rao would have to go to Delhi next week to be questioned.
Among those being questioned are: Gandra Premsagar, Boyinpalli Abhishek, Sridhar, auditor Gorantla Buchibabu and Arun Ramachandran Pillai. These people are said to be close to both KTR and Kavitha Kalwakuntla. Significantly, some pics of Pillai with Kavitha during their Tirupati tour along with their family members have also surfaced. The ED sleuths also reportedly questioned a local pharma entrepreneur in connection with the Delhi liquor scam. The sleuths are said to be preparing to question the travel agencies who booked tickets to these people to Delhi.
The sleuths are planning to question the existence of several companies with fake addresses that Ramachandran Pillai floated. Similarly, they are going to probe the role of Rajya Sabha MP Joginpally Santosh Kumar and his association with Goldstone Srinivasa Rao. In fact, there are reports that KTR too was on the board of directors in one of the firms floated by Rao. Similarly, Kavitha inaugurated one of the firms belonging to Rao.
Note: Your feedback is very important to us. Post them in the comments box down below. Be sure to give us your opinion no matter what. Please do not use abusive language. There are better ways to speak your mind.