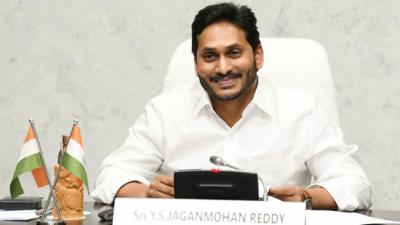 It is clear that YS Jagan is targeting Chandrababu Naidu and his son Nara Lokesh with an eye on the 2024 elections. But there is a lingering doubt that his attacks are being seen more as anti-NTR rather than anti-Chandrababu Naidu. Many analysts feel that this perception that he is against NTR family and his social community could send wrong signals in the society.
They warn that his anti-Chandrababu tirade is actually being seen as anti-NTR and that this could prove costly in the long run. For instance, his attack on Anna Canteens is aimed at attacking the TDP and its boss. But it has ended up being seen as an attempt to wipe of NTR's name and legacy. Similarly, even the renaming of the NTR health University is being seen as anti-NTR move.  
The attack on Nara Bhuvaneswari on the floor of the house too has only boomeranged. MLA Vallabhaneni has to express regrets. The Kamma community has not taken kindly to this development. Even the YSRCP had to go on the backfoot on the issue. Even the attempts to politicise the suicide of NTR's daughter Uma Maheswari too were slammed by the people at large.
Analysts say that this targeting of the NTR family is actually leading to the alienation of the Kamma community in the state. The community is already with the TDP and these developments may further firm up their anti-YSRCP attitude, say analysts. They warn that instead of weakening Chandrababu, it would only end up strengthening him, say analysts.
Note: Your feedback is very important to us. Post them in the comments box down below. Be sure to give us your opinion no matter what. Please do not use abusive language. There are better ways to speak your mind.