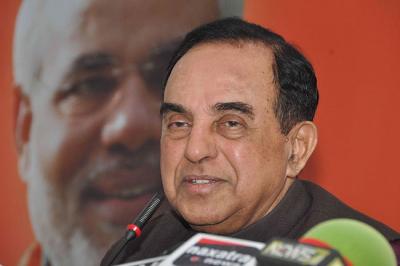 The saffron party Bharatiya Janata Party is in its best form since its inception. The party won two consecutive Lok Sabha polls. The party is even aiming to score a hat-trick of polls and giving special focus on this. As short in arm efforts, the Union government is focusing on increasing its footprints in the southern states.
On the flip side, a former Rajya Sabha member is attacking the party. Being in the party, the senior leader has been giving sleepless nights to the saffron party. On many issues, the Rajya Sabha member is taking serious potshots at the Bharatiya Janata Party.
Former Rajya Sabha member Subramanian Swamy who has a history of seriously attacking the BJP on various issues has once again lashed out at the party leadership. The senior leader wondered why the parliamentary party elections were skipped to fill the office bearers. He said that the members are selected if they have Prime Minister Narendra Modi's approval.
It is known that the BJP leadership reshuffled the parliamentary board and prominent personalities were denied a place in the board. Despite severe criticism, the BJP leadership did not change its stand. Now senior party leader Subramanian Swamy attacked the party on the same issue.
Not happy with the leadership skipping the polls, Swamy said that with Modi's approval, even the office bearers' posts are getting filled. He even drew a comparison of how things changed in the party.
Saying that the office bearers' posts were filled in BJP through elections in the early days, the ex Rajya Sabha said that now everything is happening in the party with Narendra Modi's approval.
"In early days of Janata Party and then BJP, we had party and parliamentary party elections to fill office bearers posts. Party Constitution requires it. Today in BJP there are no elections whatsoever ever. To every post is nominated a member with the approval of Modi," the ex-Rajya Sabha member said on Twitter.
Though Swamy has been a strong critic of the BJP for some time, he started targeting the party leadership even more aggressively after he was not retained as the Rajya Sabha member after his tenure ended.