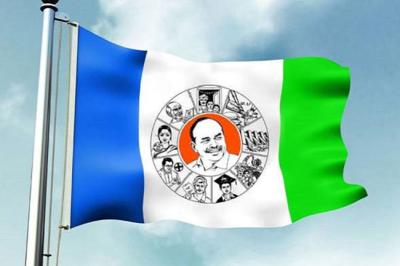 Several ground reports from Andhra Pradesh say that anti-incumbency is on the rise in the state. The Jagan government is getting increasingly unpopular by each passing day. Several issues are helping in increasing the dissatisfaction levels among the general public But, survey after survey is predicting that YSRCP will romp back to power again.
Three surveys in a space of one month have clearly said that the YSRCP will come back to power in 2024.The big question is how will the party come back to power so comfortably when there is such a high degree of anti-incumbency. If eminent survey company P Morrow is to be believed, the YSRCP will come back to power not exactly on the basis of its performance, but because of the weaknesses of the Opposition.
According to a top functionary of the survey organisation, the opposition parties, including the Telugu Desam, do not have the capability and the spunk to convert the anti-incumbency into votes. He suggested that the TDP cadre must come out of the cool confines of the party offices and homes and hit the roads with agitational programmes.
The survey reports said that the real problem in Andhra Pradesh is the total absence of a strong opposition party that would be seen as a viable alternative to the ruling YSRCP. The opposition parties have done pretty much nothing to capture the minds and hearts of the people. This, according to the functionary, is the real reason for the likelihood of victory for the YSRCP in the 2024 elections.