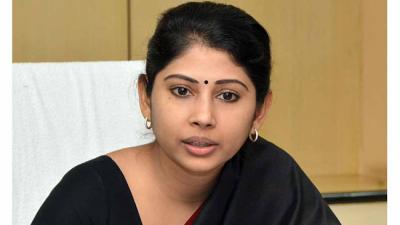 Telangana Chief Minister's office secretary and senior IAS officer Smitha Sabharwal's response to the Independence Day amnesty to those convicted in the Bilkis Bano rape case has stirred up a hornet's nest. She strongly criticised the amnesty and said that India cannot claim to be a free country when it is robbing Bilkis Bano's right to breathe without fear.
The 11 persons, who were convicted of rape in the Bilkis Bano case during the 2002 riots of Gujarat, were released as part of a general amnesty after they served 15 years in prison. However, several activists and women's groups have slammed this decision and Bilkis herself released a statement through her lawyer against the decision.
Reacting to this Smitha, a high-profile civil servant, slammed the decision through Twitter.Interestingly, several TRS leaders like KTR and Kavitha Kalwakuntla too have criticised the decision. She said she was shocked both as a woman and as a senior IAS officer.
However, several netizens have questioned her selective rage. They pointed out that the IAS officer was silent when the rapists of a minor girl were granted bail by the court in the Jubilee Hills Pub case. One netizen commented that perhaps Jubilee Hills police station was too far for her to react and respond.
But several people have supported her and said that the decision of the Gujarat government in pardoning the rapists was patently wrong. They said that it was a subversion of the legal system. They said Smitha Sabharwal was right in responding to the amnesty both as a woman and as an IAS officer.