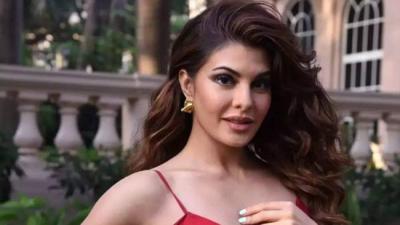 Girls have this bad boy crush where they like bad boys and try to be with the bad company. Not just the common girls, even celebrities also do this as a few Bollywood actresses are said to have relationships with the men of the underworld. Yesteryear Superstars like Sona Mastan Mirza, Mandakini, and Monica Bedi have had relationships with bad boys.
Joining the unwanted list, the sexy siren of Bollywood Jacqueline Fernandez's name is attached with Sukesh Chandrashekhar who is the prime suspect in the extortion case which accounts for around Rs 200 crore. The alleged links between the duo came out after their intimate pictures came out.
The mirror selfies of Jacqueline Fernandez and Sukesh Chandrashekhar show the duo being very close while posing together for an intimate picture. Since then, the actress has been in the soup as the Enforcement Directorate which is probing the issue is after the diva. It is said that the prime suspect in the case gave costly gifts to Jacqueline Fernandez.
As another big breakthrough in the case, the ED is said to have thought of naming the Bollywood actress as one of the accused in the case. The ED sleuths are likely to name the actress's name in the charge sheet filed by the investigation officers in connection with the case, the officials added Jacqueline Fernandez's name and a supplementary chargesheet is likely to be submitted to the court.
It has to be mentioned here that Jacqueline Fernandez has been under the radar of the ED. She was earlier grilled by the ED many times and she was also stopped from leaving the country. During the course of the investigation, the ED officials found that the actress might have close links with the prime suspect and she received luxury gifts including horses and exotic pets.
Canadian actress Nora Fatehi's name also surfaced in connection with the case earlier. However, there was no noise about her role or involvement in the case later. Taking about Jacqueline, she has been under the scanner and her assets worth over Rs 7 crore were attached in the case earlier.