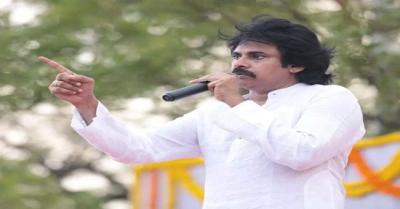 Janasena party started by Pawan Kalyan is slowly seeing growth. In the local body polls held earlier, the party saw some representation. The party is also growing aggressively in attacking the ruling YCP. The ruling outfit also started facing the heat and recently Jagan also started attacking Pawan Kalyan.
Recently, Andhra Pradesh Chief Minister YS Jagan Mohan Reddy accused Pawan Kalyan of compromising with Telugu Desam Party chief Chandrababu Naidu and even accused Pawan Kalyan of trading the votes of his community with TDP.
Janasenani Pawan Kalyan finally found time to hit back at Jagan Mohan Reddy's criticism. As today marks independence day, Pawan Kalyan participated in the celebrations at the Mangalagiri party office. On the occasion, Pawan Kalyan hit back at Jagan Mohan Reddy's comments on Kapu votes.
Calling himself a secular person, Pawan Kalyan said he has no religion or caste as he respects everyone. Expressing shock over the comments made by Jagan and others on selling the Kapu votes, Pawan Kalyan said it is not appreciable that YCP is painting its opinion on them.
As a blistering attack against the mighty YCP, Pawan Kalyan observed that if he wants to bank on caste equations and polarise the votes of the community then Janasena would have won around 40 seats in the elections.