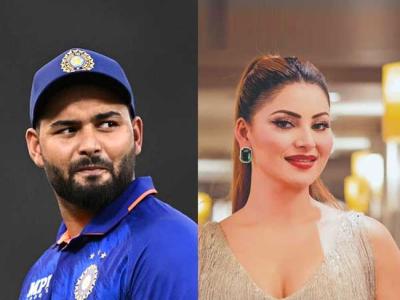 Rishabh Pant might be a promising member of the Indian cricket team now. But he reached the place with a lot of hard work and hardship. He faced a lot of criticism for his aggressive batting style. No matter what the situation is, he tries to go aggressive like the former Indian opener Virender Sehwag.
Coming to his personal life he is staying in news due to his alleged rift with Bollywood diva Urvashi Rautela. For the past few weeks, we are seeing claims and counterclaims from both sides. Interestingly both Rishabh Pant and Urvashi Rautela are not taking any names and are making indirect references.
The infamous saga between them saw a new twist after Rishabh Pant made a cryptic post on his Instagram about stress. In his post, he said Don't stress over what you cannot control.
His cryptic post is being viewed as the counter to Urvashi Rutella's post that Chotu Bhiayya would play cricket. "Chotu Bhaiyaa should play bat ball. Main koyi Munni nahi hoon badnaam hone with young kiddo darlings tere liye liye @Rakshabandhan Mubarak ho #RPChtobhaiyaa #Cougarhunter #Donttakeadvantageofsilentgirl," the actress said on social media seemingly hitting back at Rishabh Pant.
The alleged saga involving Rishabh Pant and Urvashi Rautella started when she alleged that she received a lot of phone calls from Mr. RP to meet and she could not attend the calls as she was tired of shooting.
Since then the saga has been going on and no one knows when it will come to an end. It is said that the dup might have dated each other and parted ways after seeing some issues.