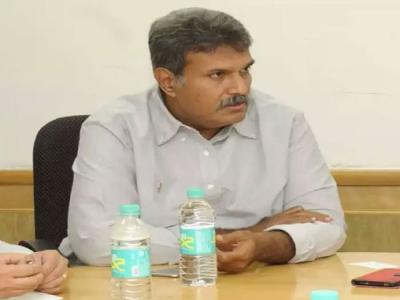 As if the current crisis and existing issues are not enough, the opposition Telugu Desam Party is having a tough time with a senior party leader who is serving as an MP. His episode is giving sleepless nights to the party leadership as his actions and words are hinting that he is not happy with the party.
The Telugu Desam Party MP who is allegedly troubling the leadership is none other than Vijayawada MP Kesineni Nani. At regular intervals, Nani is dropping hints that he might bid goodbye to the grand old Telugu Desam Party due to the issue he is having with other leaders.
Adding fuel to this Kesineni Nani said that nothing will happen to the temple city Vijayawada if he stays as the MP or not. His comments once again made many think that he might be looking at other options. Sitting MP making these comments gained everyone's attention and made the political observers make many analyses on his comments.
It has to be mentioned here that Kesineni Nani has been in the news for his troubling behavior. Recently when Telugu Desam Party chief Nara Chandrababu Naidu visited the national capital Delhi Kesineni Nani he refused to give him a bouquet.
The issue gave the required stuff for the opponents to target the Telugu Desam Party on the alleged internal issues. Moreover, an MP refusing to welcome and hand over a bouquet to the chief of the party he is representing is not a small thing. The issue became a discussion topic for the media channels for a few days.
When everyone forgot about the issue, Kesineni Nani shed light on the alleged issues he is having in the party. The Vijayawada MP participated in the Independence Day in the temple city earlier today. After the celebrations, Kesineni Nani made these sensational comments.
However, having observed that nothing will happen if he stays the MP or not, the Vijayawada MP also ruled out the opinion that he is not happy with the party. The Parliamentarian rubbished all the rumours and said that if the media won't show interest in covering the news about him no one would talk about this.