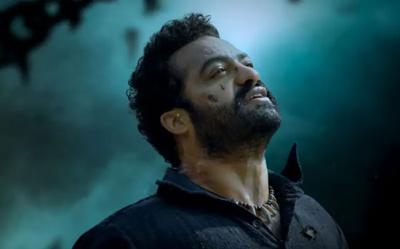 Mumbai-based specialized media consulting firm Ormax Media ranks celebrities across the industries on various parameters like popularity and others. Almost every month, the firm lists the celebrities after taking various issues into consideration. Besides popular stars in India, the firm lists popular stars in individual industries too.
In the recent Ormax Survey, Young Tiger NTR is ranked the top spot followed by Prabhas, Allu Arjun, Ram Charan, and Superstar Mahesh Babu. This is not the first time NTR topped the list in the Ormax list.
The list is prepared based on the votes voted by people. Ormax Media asks moviegoers and fans to give their opinion on various stars. Based on the votes and views of the participants the media prepares the list.
Young Tiger NTR recently joined the elite Pan-India list with RRR. Since the film has released people from the north are also talking about the film. Moreover, Netflix played its role in taking RRR to the west. After the OTT release of RRR, more and more people are talking about the film and the lead cast of the Pan-India film.
On the flip side, Young Tiger NTR's acting took everyone by surprise. In the Komuram Bheemudo song, the Nandamuri scion stole the show. He acted in a way that no one would have pulled off the song how NTR had done. All these factors might have helped NTR get the top position in the list of popular stars in Telugu.
Ormax Media also rated heroines in Tollywood. Without any doubt queen bee Samantha Ruth Prabhu got the first position, followed by Kajal Aggarwal, Pooja Hegde, and Sai Pallavi.
Samantha is in prime form. She is now busy with multiple projects including bilingual projects. She is also awaiting the release of her upcoming Pan-India film Shaakuntalam. Samantha is also doing a Hindi web series. On the other hand, Kajal Aggarwal is not doing films now. Happening beauty Pooja Hegde's recent films failed big time. Sai Pallavi does limited films that too of her interest. All these issues might have impacted the ratings and rankings in the Ormax Media popular heroines.