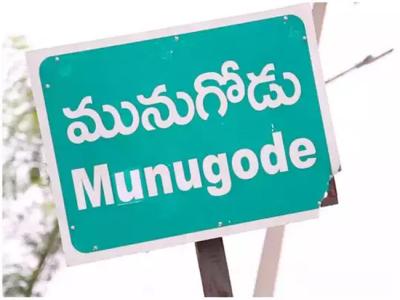 As another key ballot box battle, Telangana will see an intense fight in the Munugode constituency as the constituency is all set to face by-polls. The election became unstoppable as Munugode MLA Komatireddy Raj Gopal Reddy stepped down as the legislator and shifted his loyalties to Bharatiya Janata Party from Congress.
The three political parties took the by-election seriously and started making the required game plans to win the polls. Every party has its own trump cards to win the polls. While the grand old Congress is said to be having a thought of banking on the BC votes, TRS would highlight the development it has done in the state.
Coming to the saffron party Bharatiya Janata Party, it has roped in the previous MLA Raj Gopal Reddy and he might contest the by-poll on a BJP ticket. If he contests the polls, he might repeat the election win of Etela Rajender. However, a few issues are working against the ex-Congress leader.
As the by-election is inevitable, let us look into the cast equations in the Munugode poll. BCs are there in big numbers in the Assembly constituency as the Goud community has the highest population followed by Mudirajs, SC STs, Yadavs, and upper cast people.
Despite having the highest population, BCs did not get to contest the polls in the constituency. Only two castes contested the polls and emerged victorious in the polls. As the BCs were partially neglected by not getting a chance in the polls, Congress wants to bank on the same.