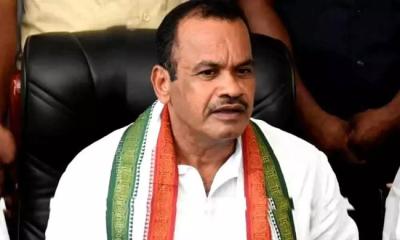 The entire episode of Munugode ex MLA Komatireddy Raj Gopal leaving Congress and joining T-BJP put TPCC chief Revanth Reddy in a tight spot. Moreover, the MLA alleged the same allegations that most of the seniors in the party say. Reddy alleged that he is not happy with Revanth Reddy's leadership.
After Raj Gopal Reddy shifted his loyalties to the Bharatiya Janata Party, things turned problematic for the grand old Congress party. A few leaders are said to be in plans to leave the party. Amid this, the Telangana wing of Congress suffered a big shock now.
Komatireddy Raj Gopal Reddy's brother Komatireddy Venkat Reddy made it clear that he would distance himself from the campaign for the Munugode by-election. Having said that, Venkat Reddy also gave a big clarity that though he would not participate in the campaign, he will not leave the Congress party.
As another striking similarity, Komatireddy Venkat Reddy also alleged that TPCC chief Revanth Reddy is the reason behind the crisis is the party. He went on to say that, Revanth Reddy did not stop leaders who are targeting him and they were encouraged, he observed.
The Lok Sabha member even said that he was neglected in the party and whenever the party events were held in Munugode he was not invited and the leadership did not follow the protocol. Venkat Reddy even maintained that Revanth Reddy should issue an apology. Looks like Venkat Reddy is not happy with Revanth.