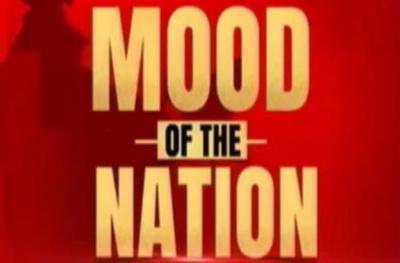 Will the ruling parties retain the power if the elections are held today is the big question many people have. A few ruling parties have issues that could work against them in the polls and a few issues might help the opposition parties. Will these factors leave any impact on the upcoming polls is the question here?
Amid this, a recent survey said that BJP would win the Lok Sabha polls if the polls are held today. India Today's Mood of the Nation poll of the August edition is out and the survey says that Modi would retain power in the Lok Sabha polls in 2024.
The outcome of the polls is that NDA would get as many as 286 seats, 21 fewer seats compared to the previous polls. On the other hand, the UPA led by Congress would bag not less than 146 seats in Lok Sabha polls.
It has to be mentioned here that the BJP suffered a big blow after Bihar Chief Minister Nitish Kumar quit the alliance. This would have left an impact on the survey and the number of seats the BJP would win were reduced.
Talking about the Telugu states, YCP would win the major share of seats by winning as many as 18 seats out of 25 MP seats while the opposition Telugu Desam Party would win the remaining seven. However, BJP/Janasena would not even win a single seat.
Shifting the focus to fellow Telugu state Telangana, the ruling Telangana Rashtra Samithi would win eight out of the 17 Lok Sabha seats. The saffron party Bharatiya Janata Party might emerge victorious in polls in six seats. Congress and All India Majlis-E-Ittehadul Muslimeen(AIMIM) might win the remaining seats.
As a striking similarity, the survey said that the ruling party would win the maximum number of Lok Sabha polls despite seeing a dip in the winning Lok Sabha seats. BJP at centre, YSRCP, and Telangana Rashtra Samithi(TRS) in Andhra Pradesh and Telangana respectively would lose a few Lok Sabha seats while the opposition parties would see a rise in the Lok Sabha seats it would win.