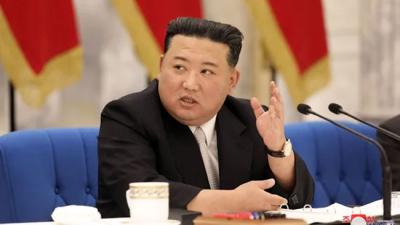 Irrespective of the county, the whole world suffered from the Covid impact. Many nations saw lakhs of people getting hospitalised and the health sector going for a toss. However, North Korea had an upper hand initially as the nation had no cases with the borders getting closed. However, North Korea also saw Covid spreading wings.
After a big fight, South Korea defeated the novel Coronavirus as per the local media. Earlier today, the state-run media in North Korea is said to have announced that the nation defeated the deadly respiratory disease.
Going by the information that is believed to have been shared by the state-run media Korean Central News Agency, North Korea reportedly confirmed that its supreme leader Kim Jong Un caught the deadly virus and underwent an isolation period.
Kim actively participates in media appearances and party meetings at regular interviews. However, he was not active in any of these meetings for the past few weeks. Many speculations were out on the reasons behind Kim missing in action.
As Kim's sister Kim Yo Jong reportedly said that Kim caught the virus and developed symptoms like fever and others, we got a partial picture of what made Kim miss the party events and media appearances.
Taking the inputs from the media reports, North Korea's Supreme Leader Kim Jong Un might have caught the virus and following the procedure, he might have undergone isolation. As he reportedly claimed victory over Covid, many feel that he might have caught Covid.