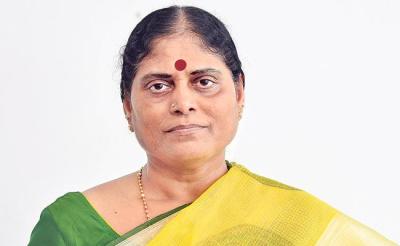 In a shocking turn of events, the mother of a Chief Minister barely escaped a major accident as her vehicle suffered big trouble. Thanks to the driver's presence of mind, she managed to escape unhurt from the mishap. Despite the vehicle going out of control, the driver held his nerves and stopped anything worse to happen.
The woman who escaped the accident is none other than YS Vijayamma, mother of Andhra Pradesh Chief Minister YS Jagan Mohan Reddy. While carrying her, her car lost control as the car tires burst. But she managed to escape the mishap unhurt.
The unfortunate incident happened during Vijayamma's journey to Hyderabad from Kurnool. While she was on her way, the tires burst to leave the car in an uncontrollable situation. The driver's presence of mind came in handy and he safely took the car aside.
Vijayamma was in Kurnool to meet the family of YSR's friend. In the middle of the journey, this happened. However, there is nothing to worry and no one was hurt. Vijayamma went to Hyderabad after another vehicle was arranged for her.
Currently, YSR's widow Vijayamma is walking with her daughter Sharmila. To support her with her political ambitions, Vijayamma even stepped down as the honorary President of YSRCP. While announcing her decision, she said that Sharmila needs her and this made her take the call.