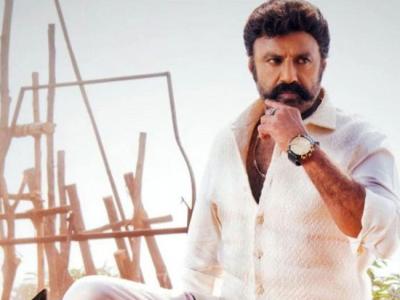 To get some time to look into the issues faced by the Telugu Film industry, the Active Producers Guild gave a call for halting the film shoots. The other bodies also supported the move and said that the shootings will be stopped. With this, the film industry came to a standstill with all shootings coming to a pause.
Amid this, the Active Producers Guild suffered a big shock as Natasimham Nandamuri Balakrishna is believed to have said no to halting the shoot. Without any break, the Nandamuri scion is said to be shooting for his upcoming film NBK107 and the shoot is going on at a brisk pace.
It is a big blow as a senior hero like Nandamuri Balakrishna is not ready to stop his shootings. There is a possibility that a few others might also resume the shootings taking a cue from Balakrishna and the halt of the shootings will just remain in words in a few days.
Dealing with veteran heroes like Nandamuri Balakrishna and Chiranjeevi is not as easy, as they have been in the industry for a few decades now. Moreover, the actions and words of the veteran heroes will have a big impact and indirectly they might encourage others to follow their route.
If that happens, then the Producers Council and Producers Guild might suffer big humiliation. To see that this won't happen and Nandamuri Balakrishna understands the main motto behind taking a call on stopping the shoots, the Producers Guild reportedly constituted a committee comprising senior producers.
Though Nandamuri Balakrishna is a tough person to deal with, the action hero has immense respect towards seniors and the Producers Guild might want to bank on the same, and the senior producers were asked to be part of the committee. We have to wait and see if senior producers can convince Balakrishna or not.