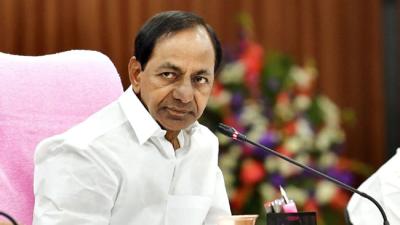 Telangana Chief Minister Kalvakuntla Chandrashekar Rao aka KCR needs no introduction. People outside Telugu states are talking about him as he waged a direct battle with the mighty BJP. The politics in the state revolve around the Chief Minister and that is the stature he has. Now KCR is said to be in plans to surprise others.
Media reports say that Telangana Chief Minister is in plans to avoid contesting the Assembly elections in the state as he is keeping his focus on the national focus. The Chief Minister is busy making efforts to bring an alternative force to BJP and Congress at the Centre.
Entering national politics is a tough job and it needs a lot of concentration. To just focus on national politics, KCR is said to have come to a conclusion that he should go to Delhi and the power should be transferred to his heir IT Minister KTR.
As a next big step in entering national politics, CM KCR kept himself busy finding a suitable constituency to run the MP elections so that he can enter the arena he wants to. Experts say that the Chief Minister has reportedly zeroed on a Lok Sabha constituency.
If the reports are to be believed, the Chief Minister KCR is likely to contest the Lok Sabha elections from the Medak constituency. The party is very strong in the constituency and this might have made the Chief Minister run the elections from the constituency.
If everything goes per the plan and CM KCR runs the elections as an MP from the Medak Lok Sabha constituency, then the sitting MP Kotha Prabhakar Reddy, who has been serving as the MP since 2014 would have to make a sacrifice and he would run the elections as an MLA.
All these speculations say how serious the Chief Minister is about national politics. Though the political observers say that KCR is not leaving any stone unturned to give his best in entering national politics and trying his luck in the big arena, we have to wait and see if his efforts will make him achieve his big dream or not. Only time has an answer to this.