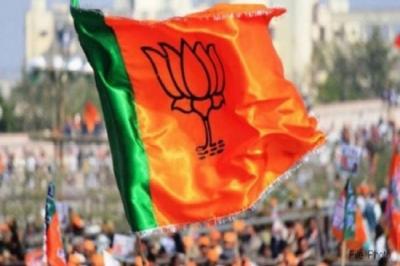 The hard work of the Telanagana wing of the Bharatiya Janata Party paid off as the party now has three MLAs from the state. Though the party has been having just one MLA Raja Singh, Raghunandan Rao, and Rajender too won on the party ticket making the party MLAs count three. The three MLAs are called RRR by people.
Though the saffron party has three MLAs they could not get any projects or funds to the state. The MLA trio did not take any initiative to bring any company to Telangana. Forget about companies and projects, they could not even bring a single penny for their respective constituencies from the union government.
Just like any other legislators, the BJP MLAs also made big promises during the campaign and these promises played their part in helping the BJP MLAs to emerge victorious in the polls. But the MLAs and the BJP forgot the promises made by the legislators.
A hot discussion is going on among the political circles on what the BJP has done for the state so far despite having three MLAs and what the BJP would do if the newly joined leader Komatireddy Raj Gopal Reddy wins the Munugode by poll.
It is known that Komatireddy Raj Gopal Reddy resigned from the Congress party and joined Telangana BJP. His resignation as MLA created the way for the by-poll. He will contest the by-election on a Bharatiya Janata Party ticket and he has a high chance of winning the poll as he has been serving as a legislator from the constituency
A few experts predicted that the Munugode by-election verdict would set a tone for the upcoming general elections and which party wins the by-poll is likely to have a good run in the polls.
But the political circles differ with the opinion and believe that the ruling Telangana Rashtra Samithi(TRS) has nothing to lose as there is no assurance that if Komatireddy Raj Gopal Reddy wins the by-poll, the Telangana wing of the BJP can bring any projects or funds to the Nalgonda region.
TRS has the big card in its hand as it took an active part in the Telangana movement and the devel