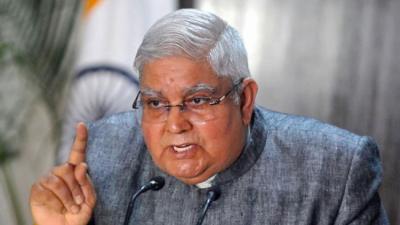 Veteran Bharatiya Janata Party leader Venkaiah Naidu was given an opportunity to hold the second highest office in the country as he was made the Vice President. His tenure as the Vice President is coming to an end on the 10th of this month. Following this, the elections to elect the next VP were held earlier today and the polls were held.
The candidates supported by Bharatiya Janata Party and Opposition parties Jagdeep Dhankhar and Margaret Alva respectively tried their luck and the parties which support the leaders used their votes in the recent polls.
The Vice president polls recorded a stunning vote percent as more than 90 percent was recorded. Given the current trend, many feel that BJP's candidate Jagdeep Dhankhar is likely to emerge victorious with a big majority over the opposition parties' candidate.
In the recent Presidential polls, BJP scored a big win as Draupadi Murmu won the polls with almost double the majority. The attempts made by the opposition parties did not work well as they could not come under one roof in defeating BJP's candidate.
The political experts say that BJP would taste a cakewalk win in the Vice President polls given the strength the BJP has and the support, the friendly parties support, Jagdeep Dhankhar will repeat Draupadi Murmu kind of victory.