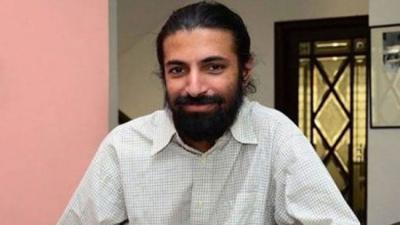 Talent is the most important thing in the film industry. Even if a film fails, a talented filmmaker will get another chance. Renowned production banner Vyjayanthi Movies did the same and gave chances to two directors who delivered disasters before. They have now shown their worth and scored hits. No one knew about Anudeep before the release of 'Jathiratnalu' but he made 'Pitta Goda' under Suresh Productions banner earlier. This film failed to get the attention of the public.
After such a disaster, Anudeep did not get any offers but Nag Ashwin who knew his talent right from his short films days decided to give a chance. Anudeep made 'Jathiratnalu' under Swapna Cinema banner which is a branch of Vyjayanthi Movies. We all know, how big of a success it became. A lot of Nag Ashwin's inputs proved to be useful. 
Many doubted Nag Ashwin for giving another chance to Hanu Raghavapudi who made disasters like 'Padi Padi Leche Manasu' and 'LIE'. But the producers trusted the film maker's potential. Many are saying that Nag Ashwin brought a lot of luck and success to the Vyjayanthi banner. After 'Indra' which came in 2002, the banner did not have a huge success. Movies like 'Kantri' and 'Shakti' were huge setbacks for them.
Nag Ashwin made his directorial debut with 'Evade Subramanyam' which was produced by Swapna and Priyanka who are Ashwini Dutt's daughters. During the film's making, Ashwin fell in love with Priyanka and they got married.
After that, he made 'Mahanti' under Vyjayanthi banner and scored a super hit with brought a lot of good name. It even bagged many awards. Now, he is making 'Project K' with Prabhas and it is a science fiction film. Many say that Nag Ashwin was the one who suggested about making movies with Anudeep and Hanu Raghavapuri. Both these directors delivered big time and the production house is enjoying the success.