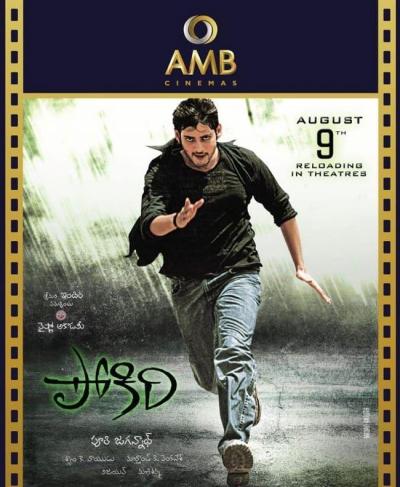 'Pokiri' is not just a film. It is an emotion for every superstar Mahesh Babu fan. This film which came out in 2006 was a sensational hit. It broke every existing record at that time and made Mahesh Babu into a superstar. Everyone was mouthing 'Pokiri' dialogues and every youngster tried to copy Mahesh's style. Every character, every scene, every dialogue and every song are still relevant.
On the occasion of Superstar Mahesh Babu's birthday, fans have organized special shows of 'Pokiri' in various theatres. The euphoria it is creating now is amazing as the special of 'Pokiri' at AMB Cinemas was completely sold out in 2 minutes as per reports. This show is at 7 PM and a lot of shows are now being added due to huge demands from the fans all over.
Hashtags regarding this are all over social media. #PokiriManiaBegins is already trending on Twitter and fans cannot wait to see this evergreen movie once again on the big screens on August 9th.
Coming to Mahesh, he recently scored a hit with 'Sarkaru Vaari Paata' and is yet to start the shooting of his next project with 'Athadu' and 'Khaleja' director Trivikram Srinivas. There are massive expectations on this film too. The shooting is expected to start once the strike is lifted.