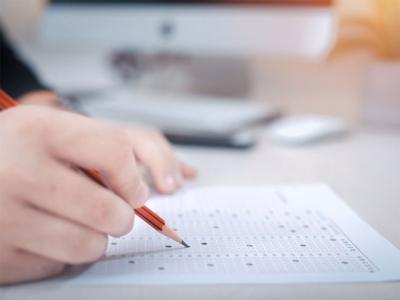 The International English Language Testing System (IELTS) exam is mandatory for non-natives to go to western countries for study, work, or any other purposes. Without the exam, one cannot go there and no wonder there and hundreds of IELTS exam centers that train students. After cracking the exam, the aspirants can go to nations like Australia, Canada, New Zealand, the UK, and the USA.
As a big development, an alleged scam was unearthed after a few students who have good scores in the exam could not even speak English fluently. This made the cops suspicious and they were produced before the court.
The alleged scam was uneared when a few Indian students were arrested and produced before a court in the United States. When their background was checked, the cops found that they scored good marks in the exam. But the way they spoke surprised everyone.
Given their high marks, everyone expected that the students would speak fluently. But it turned out that they could not even speak properly and this made the US consulate doubt them and the Mehsana Police in Gujarat is ordered to look into the matter and the investigation is underway.
The alleged scam is that the students were given freehand in writing exam and the CCTV was also shut down during the exam reportedly. However, the cops are seeing how true the allegations are.
The reason behind the Gujarat Police receiving a request to look into the alleged IELTS scam is that the arrested students reportedly told the cops that they gave the exam in Gujarat and they paid a big amount to clear the exam. Reports say that each student paid lakhs of amount.
If the alleged scam gets real then it would bring a bad name to Gujarat, which has a good reputation as the financial capital of India given the money that is generated and rotated in the state. The state has good resources and facilities that make it big heaven for the textiles business.
Most of the clothes and material we get in textiles comes from Gujarat. The shop owners will get stock from there and sell here by seeing their margin. Moreover, it is the home state of Prime Minister Narendra Modi, who earlier served as the Chief Minister of the state.