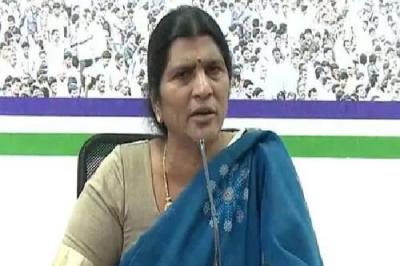 The sudden demise of late NTR's youngest daughter Umamaheswari went through a lot of twists and turns. When the news broke out firstly, many felt that she might have died of cardiac arrest. But the suicide angle was unearthed by the media later and it is now alleged that she decided to end her life due to her illness.
But the issue saw another big twist after the ruling YSRCP started raising a few doubts about the death and the leaders are demanding a CB inquiry into this. YCP Rajya Sabha member Vijaya Sai Reddy started the doubt. He even alleged that he doubts if Chandrababu Naidu would have harassed her.
Now the YCP took the issue further as late NTR's widow Lakshmi Parvathi also spoke about the same angle. She said that she has some doubts and the issue should be probed by the CBI.
Media reports said that Lakshmi Parvathi has doubts about the alleged involvement of former Chief Minister Nara Chandrababu Naidu and his son Nara Lokesh behind the issue and to know if they have a role to play or not, the CBI inquiry should be called for.
When the family and her daughter are believed to say that she died due to the mental pressure she has with her illness, the YCP is trying to make a mess and use the issue for its political gain. Even the investigation officers said the issue might have a suicide angle. But why YCP has doubts in the case, is the question here.