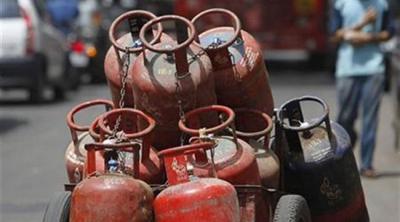 The inflation rate is raising many fears and concerns and adding fuel to this, the Indian rupee is hitting an all-time low. Now Indians have another issue to worry about. The domestic cooking gas cylinder price had now reached peaks as the cylinder price went up by Rs 1100.
This is the highest price of the gas cylinder. On average, the gas cylinder prices became Rs 1100 on average in all the metro cities. This happened after the gas companies increased the prices by 50 rupees. This year alone, the gas cylinder's price was hiked by four times, taking it to the highest price.
It has to be mentioned here that, the gas cylinders price are being hiked in a phased manner. Earlier last year, the prices went up by more than two hundred and the prices have touched the 1000-mark.
After touching the 1,000 mark, the prices are being hiked by a few rupees. Now yet again, the prices were hiked. Barring the beneficiaries of the Pradhan Mantri Ujjwala Yojana scheme, normal people have to face the heat of the new prices as they won't get the cylinders for the subsidized prices.
The Indian rupee falling before the US dollar and other issues like the import duties and port duties also play a big role in the hike of the gas cylinder prices in the country. Over the past two years, the prices were increased by over a dozen times.