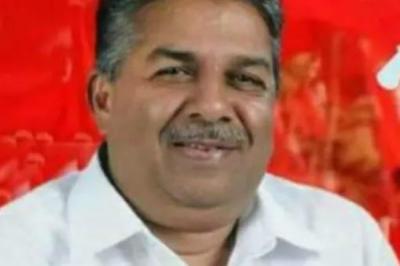 A Cabinet Minister in God's Own Country, Kerala kickstarted a big controversy by making objectionable comments on the Indian Constitution. He alleged that the constitution sanctions exploitation and the way it was drafted creates space to plunder the people in the country.
The Cabinet Minister, who gave birth to a big controversy is Saji Cheriyan. Addressing a gathering, the member of the CPI (M) leader said that the Indian Constitution was dictated by the Britishers and it was drafted to plunder the Indians. Needless to say, his comments had sent shocking ways all over.
His comments made many people raise a demand that the Cabinet Minister should be removed from his post. Cabinet Minister making objectionable comments did not go well with many and protests erupted across the state.
Adding twists to the tale, the Minister who used to hold the Cultural Affairs and Fisheries portfolios in the state had stepped down from his position. After sending his resignation to Kerala Chief Minister Pinarayi Vijayan, Saji Cheriyan said that there is no pressure on him and he took the decision on his own.
The experts say that the ex-Minister played a big move in the controversy. The issue became so big that the state government might take a tough call and remove him from the Cabinet post.
Before the Kerala government shocks the Minister by removing him from his position, Saji Cheriyan announced his resignation from his Cabinet position.