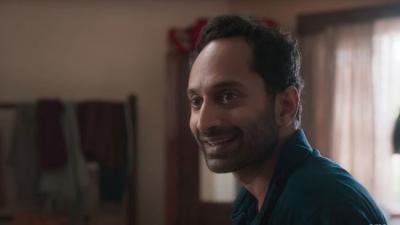 Versatile Malayalam hero Fahad Fasil may have gotten introduced to Tollywood as a villain in Allu Arjun's 'Pushpa' but he has a lot of craze in Malayalam. He had a lot of blockbuster movies in his career and his performances are award-worthy in many of them. This crazy hero is currently facing an unusual situation. His last theatrical release was 'Trance' which came out in 2020. It created a lot of records in Kerala. After that, four of his movies were released directly on OTT platforms.
Though it wasn't intentional, his OTT releases 'See You Soon', 'Irul', 'Joji' and 'Malik' got a huge critical reception. The remake rights of these films were also sold for fancy rates. The distributors in Kerala are reportedly angry on Fahadh as they lost hundreds of crores of business due to him releasing those movies on online streaming platforms. On top of that, his next film 'Malayan Kunjuni' was also sold to a popular OTT platform which means his last five flicks as a hero are digital releases. Faasil was seen on the big screen in movies like 'Pushpa' and 'Vikram' where Allu Arjun and Kamal Hassan were heroes.
The anger toward Fahadh is increasing among the distributors but they are no position to showcase it as he is working with other big stars which makes it tough for them to not buy them. Fahadh is not caring about all these and is currently preparing himself for 'Pushpa: The Rule'. The second part will have a lot of scope for Fahadh to perform and he allotted more dates for this project too as per reports. Let us see where things lead.