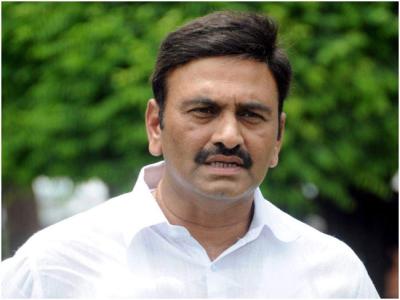 Is there a moll in the house of Narsapur MP and renegade YSRCP leader Raghuramakrishnam Raju?  Looking at the way the videos of the duty cops and family members thrashed intelligence constable were leaked, one gets the doubt that there is some diehard YSRCP supporter in RRR's house.
The video clips from inside RRR's house, which were leaked on the social media, clearly show that the staff on duty and personal staff of the MP beating the constable even after he identified himself as an intel constable.  The videos bely the claims of the family members of the MP and are now being used to file cases against them.
Now the police are trying to use the same footage to book MP, his son Bharat, his PA Sastry and his security staff. The Constable has said that he was manhandled and thrashed by the family members and the staff of Narsapur MP Raghuramakrishnam Raju. He has filed a complaint against the MP and his family members in Gachibowli police station.
It is now clear that there is someone from inside RRR's residence who has leaked this footage. This was deliberately made to go viral on the social media. It is highly unlikely that those who leaked these footage were not aware of the consequences of leaking the videos. The big question is - are there trozan's horses in the renegade MP's house.