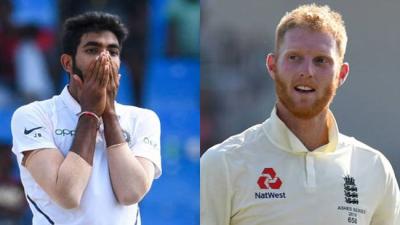 Team India landed in England to play the rescheduled match in the Test series. Fans pinned high hopes that India would win the series. After the first innings, everyone thought that India would make a big score and win the last match to claim the test series.
Proving all the expectations wrong, India lost the match and the series ended up in a draw. Despite a big target and losing early wickets, England won the match with seven wickets. First innings hero Jonny Bairstow scored another hundred and made a match-winning innings with Joe Root.
The English players made a partnership of 269 which made the difference. The Indian bowlers could not trouble them and the duo took their side to the victory. India gave a target of 378 and England chased it comfortably, with Joe Root and Jonny Bairstow scoring quick centuries. Root came so close to 150 with a score of 146 runs.
India's batting in both innings highlighted the crucial role opening batsmen and top-order batsmen play. Except for Pujara, who scored a half-century in the second innings, no top-order batsmen scored big runs. Virat Kohli failed yet again.
Skipper Rohit Sharma and KL Rahul gave a good start in the last four matches played earlier. With Rohit and Rahul missing the match with Corona and injury respectively, India could not get a good start. In the first innings, India scored big runs with Pant and Jadeja shining with the bat. However, they could repeat the magic in the second innings.