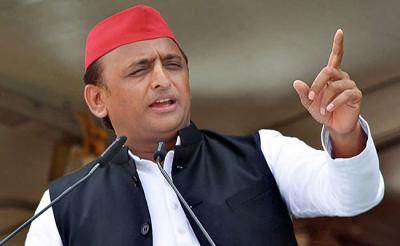 Politicians are expected to be well-behaved and carry dignity. Sadly, this won't happen most of the time. On top of this, politicians make sexist comments against women and lady politicians and face the heat. No matter how many times this happens, leaders won't learn from their mistakes.
In one such case, a person who served as the Chief Minister made objectionable comments against a woman and made heads turn. Samajwadi Party chief Akhilesh Yadav is facing the heat of the National Women's Commission for his objectionable tweet on Nupur Sharma.
Usually, we expect leaders of his stature to behave in a dignified manner. But the former Chief Minister of Uttar Pradesh had gone the other way. Sharing the observations of the Supreme Court on Nupur Sharma, Akhilesh Yadav said, not just Nupur Sharma's body should also apologize for the Prophet row.
Not liking someone's statements is something and replying with derogatory and objectionable language is something. Both are two different things. But the politicians won't get this. Nupur Sharma might have made objectionable remarks, but making such statements is not appreciable.
The National Commission for Women got to know about this and had written to the Uttar Pradesh Police to file a case and take appropriate action against the former Chief Minister of the state. NCW chairperson Rekha Sharma had written the latter.