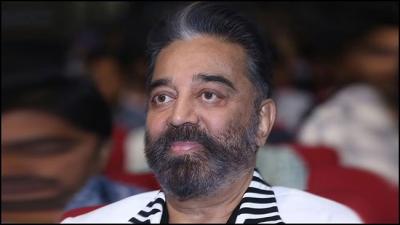 The past two years were tough for the Metro train services. Due to Covid, the services were closed making Metro face huge debts. To lend a helping hand, the governments offered financial assistance to Larsen & Toubro, which owns the lion's share of stakes.
With no Covid fear, Metro is performing like earlier and the development works are going on in many metro cities. The second phase of work is underway in the shore city Chennai and it is said that the metro station might come close to a star hero's residence in the city.
Going by the piece of news that is doing rounds, the Alwarpet Metro station might come up near the residence of Ulaganayagan Kamal Haasan. As the metro station requires land, around 170 square feet which is expected to be crucial in this belong to the star, and the concerned authorities were aware that the land belongs to Kamal.
Following the due procedure, the authorities of the Chennai Metro Rail Limited, the fourth-longest metro in India had reportedly served a notice to Kamal Haasan saying that they need the land and asked him for the same, the local media said. However, the Tamil Nadu government and the star hero did not confirm the news that is going rounds.
Now the spotlight is on Kamal Haasan. Will he accept the government's proposal or will be challenged is the main question here. The procedure is that whenever Metro requires land, it sends the land acquisition notice to the concerned parties.
If the party is happy with the compensation that is offered, then there will be no issues if not, they will take the legal routes and question the compensation that was offered by the metro by knocking on the doors of the Courts. No one knows what Kamal Haasan is thinking.
Kamal Haasan is currently riding high on the phenomenal success of his recent outing Vikram. The commercial entertainer which paved the way for the cinematic universe of director Lokesh Kanagaraj had set the box office on fire and ended its stint at the theatres with a massive gross of Rs 420 crores globally.