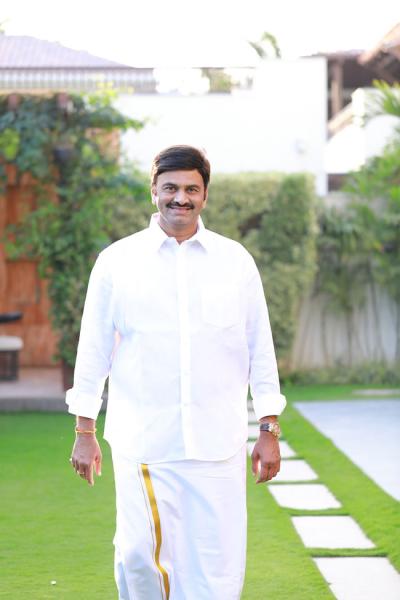 No introduction is required for the film RRR which stars two of the leading stars. The big film gained massive applause from the western nations. There is something in the name RRR, just like films, RRR has a special craze and following in the political arena as well.
YSRCP rebel MP Raghurama Krishna Raju, who continues to be the thorn in the flesh is popular with the name RRR. He has been a man of surprises and yet again, the MP surprised everyone with a change in his plans of reaching the Bhimavaram town.
It is known that today falls the birth anniversary of legendary freedom fighter Alluri Sitarama Raju and following this, big dignitaries like Prime Minister Narendra Modi, Tourism Minister Kishan Reddy, and a few others will be present in the town today and a statue will be unveiled. The MP said that he would be present at the event.
But all of a sudden, the MP changed his plans. He took a train route to reach Bhimavaram town. However, RRR decided to cancel his plans. This is a big twist and the government played its cards right in making sure that MP RRR stays out of the event and the town.
As the event is planned by the Union Government, the Prime Minister's Office asked the state government for the details of the list of invitees so that the required arrangements can be made for that. Here, the Andhra Pradesh government had successfully shocked RRR.
Everyone knows the issues between RRR and Andhra Pradesh government. As a rebel MP, Raju Garu has been troubling the government in every possible manner. The confrontation between the two parties made him get arrested and undergo police custody. In the custody, RRR alleged that he was mishandled by the cops and developed injuries.
Reacting to the issue, MP RRR alleged that he decided to change his plans as he doesn't want to trouble his followers who were being targeted by the government and cops. Keeping this all aside, many feel that the Andhra Pradesh government is successful in giving the hammer blow to the MP and stopping him from sharing the stage with MP Modi.