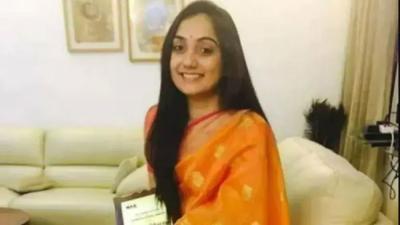 Ex-Bharatiya Janata Party member Nupur Sharma is getting all the unwanted attention with her controversial comments. The other day, the Supreme Court slammed her over her comments and blamed her for what is going on in the country. The Apex Court said that Nupur Sharma should apologize to the country.
Adding more trouble to Nupur Sharma, the Kolkata Police is said to have issued a Look Out Circular against her as she did not appear before them twice in connection with the objectionable remarks she made against the Prophet.
It is known that Nupur Sharma's comments had sent shocking waves across the nation and multiple FIRs were filed against her at various places. She moved the Supreme Court to get all her FIRs transferred to Delhi so that she can address them at once.
Though the Look Out Circular doesn't mean she will be arrested, the possibility of her getting detained cannot be ruled out. If she fails to respond to the orders she received, she might get detained by the local police station.
Only the court can cancel such orders. If the local court or High Court cannot grant her the relief, she has to approach the Supreme Court, which is already angry at her. If her petition is heard by the same bench, then she might have to face a tough time.  
By chance, if her petition lands before another bench or Justice, Nupur Sharma might get some relief. We have to wait and see what happens next. Nupur Sharma is yet to respond on this.