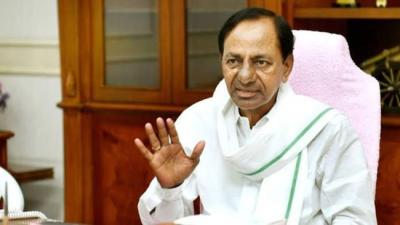 Telangana Chief Minister KCR and protocol became almost inseparable. His infamous fight with Governor Tamilisai Soundararajan had started with the alleged protocol violation. The state Governor alleged that the protocol was not followed during the Assembly sessions. The events that followed had increased the gap further. After many months, the duo attended an event and there is an opinion that the issue might have been ended.
Now the Chief Minister, who is aspiring to enter national politics made everyone talk about the protocol row with his actions. For the third consecutive time, KCR did not go to receive Prime Minister who landed in Hyderabad and his Cabinet Minister received him.
PM Modi came to t Hyderabad for the national executive meeting of the BJP. As KCR is busy with meeting with other parties along with the Presidential candidate  Yashwant Sinha, he skipped Modi's visit and in his place Talasani Srinivas Yadav received Modi.
KCR did not receive Modi when he came to Hyderabad to unveil the Statue Of Equality. This turned political as both parties accused each other. When Modi visited Hyd for the anniversary of the Indian School of Business, KCR went to Bangelauru and it is said that KCR planned the event so that he cannot receive Modi.
This time too, KCR did not receive Modi as he received Yashwanth Sinha. Yet again, KCR made everyone talk about the protocol issue with his actions. While BJP is hosting the national executive meeting, TRS is hosting a meeting to support Sinha.