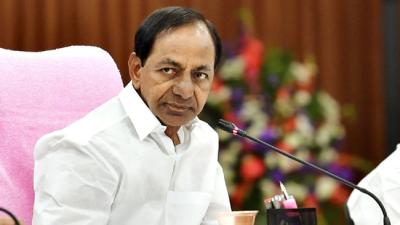 One political party that is keenly watching the developments in neighbouring Maharashtra is the ruling TRS in Telangana.There are fears that a repeat of the rebel drama of Maharashtra could happen in Telangana too as several of the TRS MLAs are unhappy and there is large-scale dissidence in the party.
While Maharashtra and Telangana cannot be compared as the former is a coalition government with less than 50 MLA seats and the TRS has over 100 seats in Telangana, there are fears that several sitting MLAs and their rivals within the party are in touch with both the Congress and the BJP. The TRS core team feels that in Maharashtra, it was a case of sheer intelligence failure.
The TRS bosses feel that though discontent was brewing in the Shiv Sena, CM Uddhav Thackeray could not gauze the mood of his MLAs. Though plans were afoot to rebel, Uddhav failed to understand them and address them in advance. To ensure that there is no repeat of such incidents in Telangana. If sources are to be believed, the intelligence has been tasked to look for plans if any to rebel against the ruling TRS establishment.
Sources say that an eye is being kept on the activities of the MLAs and ministers. Sources say that efforts are on to trace out those in touch with former minister and current MLA of Huzurabad Eatala Rajendra.Similarly, the movements of several other leaders are also being tracked.  The TRS is trying to ensure that there is no re-run of the events in Maharashtra in Telangana.