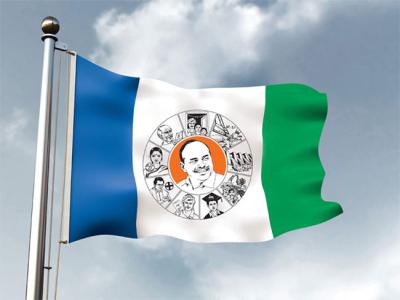 There will be no bigger humiliation for any party if the party chief lost the elections as it severely impacts the morale of the party. The ruling YSRCP in Andhra Pradesh led by YS Jagan Mohan Reddy is believed to be busy making plans for the same.
It is known that YSRCP gave sleepless nights to the grand old Telugu Desam Party by winning the Kuppam municipal polls. After three long decades, Kuppam was lost by the TDP and it is a big shock as no one would have thought that Telugu Desam Party would lose its stronghold to YCP.
To completely eradicate the Telugu Desam Party or to make party chief Nara Chandrababu Naidu draw blood to win the polls, YSRCP is reportedly thinking about fielding a film hero against Chandrababu Naidu in Kuppam. Despite a few names considered by YCP, a hero is reportedly fixed.
Political circles say that Tamil Hero Vishal is being considered by YSRCP. Vishal hails from the Reddy community, one of the strong communities in the Chittoor district, and the Tamil people living there might also cast their votes for Vishal if given a chance.
As the TDP took the upcoming polls, it has been widely reported that YSRCP wants to play a mind game by fielding Vishal in Kuppam. If the same happens, then Babu will have to spend more time in Kuppam. TDP's situation is that, if Chandrababu Naidu won't campaign then the party cannot win.
Putting Chandrababu Naidu in a tense situation will work wonders for the YSRCP as the Telugu Desam Party will be focusing on Kuppam alone leaving the other constituencies alone. YCP wants the same and political strategist Prashant Kishor and his team also approved the idea reportedly.
Looking at the positive things, Vishal likes politics and stays active politically. On top of this, he is a strong supporter of Jagan. When Jagan introduced online ticket sales, Vishal was the first one to extend his support and even demanded that the Tamil Nadu government should also implement the same.