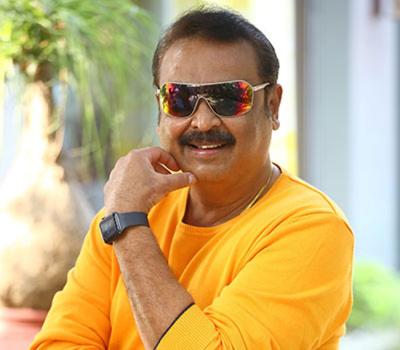 For the past few days, we have been hearing news about a senior character artist gearing up for his marriage which marks his fourth marriage. These reports highlighted the friendship between the character artist and the woman he is reportedly marrying as the reason behind the decision.
Veteran actress-director Vijaya Nirmala's son Naresh who is known for his unmatchable comic timing is reportedly getting ready for his marriage with Pavithra Lokesh, with whom he shares a good bonding. The news has caught up like wide fire and is all over the social media and media outlets.
With the news going like a wildfire, actor Naresh spoke to the media on the issue. He recently gave an interview to a channel. However, instead of addressing the news, Naresh said the marriage system might collapse in the coming days and many couples are going for divorce these days.
As another surprising element, he blamed his ex-wives for the divorce as they could not understand him. Calling himself one of the busy artists, Naresh said he could not dedicate time to spending time with his family, and his wives left him unable to understand this. He said in a way that as if it was his misfortune with the marriages
But Naresh missed one thing here. Marriage needs both partners to invest the same effort to keep it strong. The relationship cannot survive for too long if both parties cannot hold it the same way. He might be a busy actor, but giving some extra effort will keep the magic intact.
Other busy stars are married, but there are no such issues in their relationship. The reason is that both sides show love for each other and understand each other better given their work. The stars too spend quality time with their loved ones when they get free time. Naresh skipping the question about his fourth marriage only made the opinion popular that things might be in place for their wedding.
Naresh putting the blame on his ex-wives made many relate to Power Star Pawan Kalyan's statements on his marriage life. Hitting back at his trolls, Janasena chief said it was his Kharma to do multiple marriages and due to the same, he was forced to do multiple marriages.