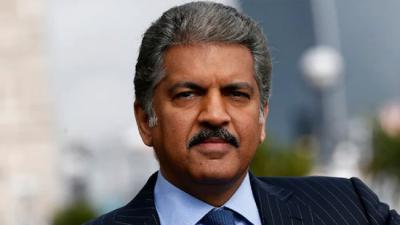 The military recruitment scheme 'Agnipath' gave birth to intense protests across the nation with the youths and aspirants going on a rampage. Secunderabad railway station was vandalized by the protestors against the scheme. However, it is believed that some external factors might have misguided the army aspirants.
No matter who instigated the violence, the Agnipath scheme triggered nationwide protests. Public properties were damaged largely resulting in a damage of hundreds of crores for the railways and the governments. The BJP and opposition parties are blaming each other for the intense protests.
When the entire nation is talking about the Agnipath scheme and the protests followed by the scheme, a respected industrialist came into the scene and made an offer to the Agniveers. He became the talk of the town with his viral post.
Indian billionaire and Chairperson of Mahindra and Mahindra Anand Mahindra, who stays active on social media reacted to the issue and said that he is pained looking at the violence in the country. I am saddened by the violence, Anand Mahindra said.
On the micro-blogging site Twitter, Anand Mahindra spoke highly about the scheme and opined that the scheme will inculcate skills and discipline in the Agniveers and this makes them the best candidates for employment.
"Saddened by the violence around the #Agneepath program. When the scheme was mooted last year I stated-& I repeat-the discipline & skills Agniveers gain will make them eminently employable. The Mahindra Group welcomes the opportunity to recruit such trained, capable young people," Anand Mahindra said on Twitter.